Help is available on the CM/ECF NextGen home page. Click the Help tab at the top right of the screen.
Note: These help instructions are generic; the instructions on the Second Circuit website are specific to the Second Circuit version of NextGen CM/ECF.
The Help PDF opens in a new browser tab in default mode, Find help by screen label/title.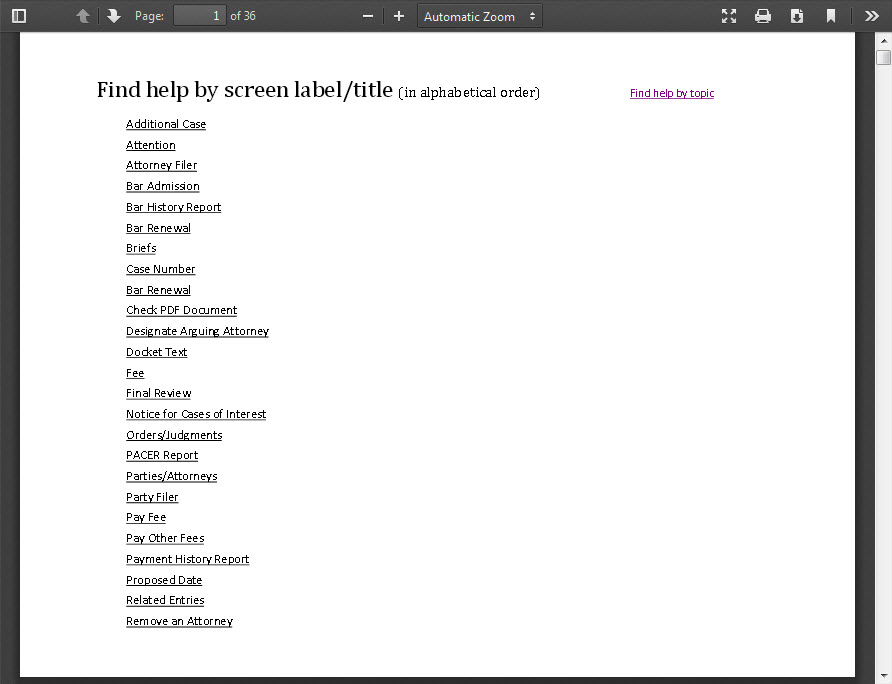 Each screen label/title is a hyperlink. Click any screen label/title to see the corresponding help pages. Clicking Final Review opens the page shown below.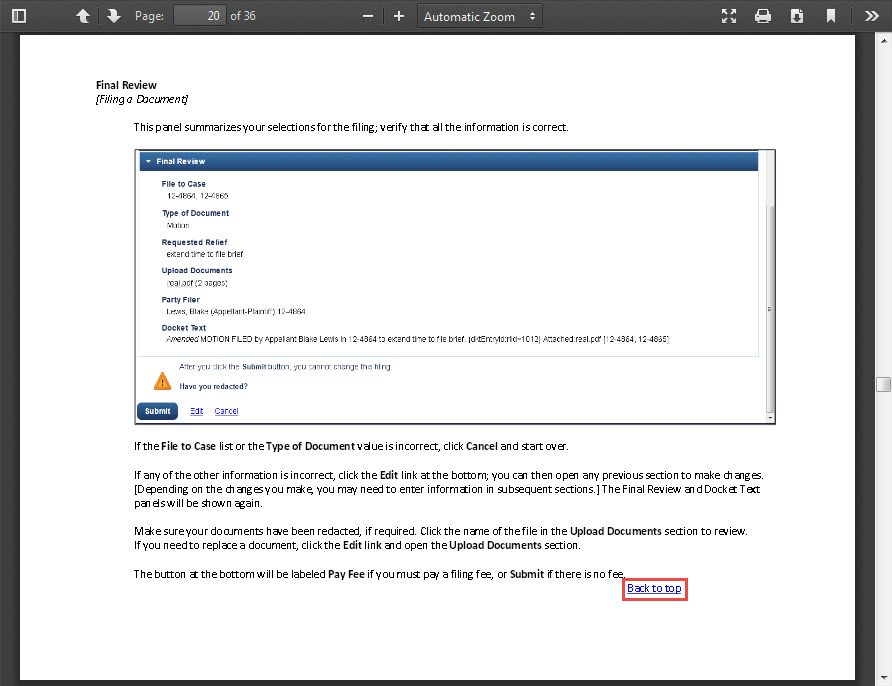 After reviewing the information, click the Back to top hyperlink at the bottom right of the section to return to the first page.
Another list of help topics appears when the user clicks Find help by topic on the first page of the Help PDF.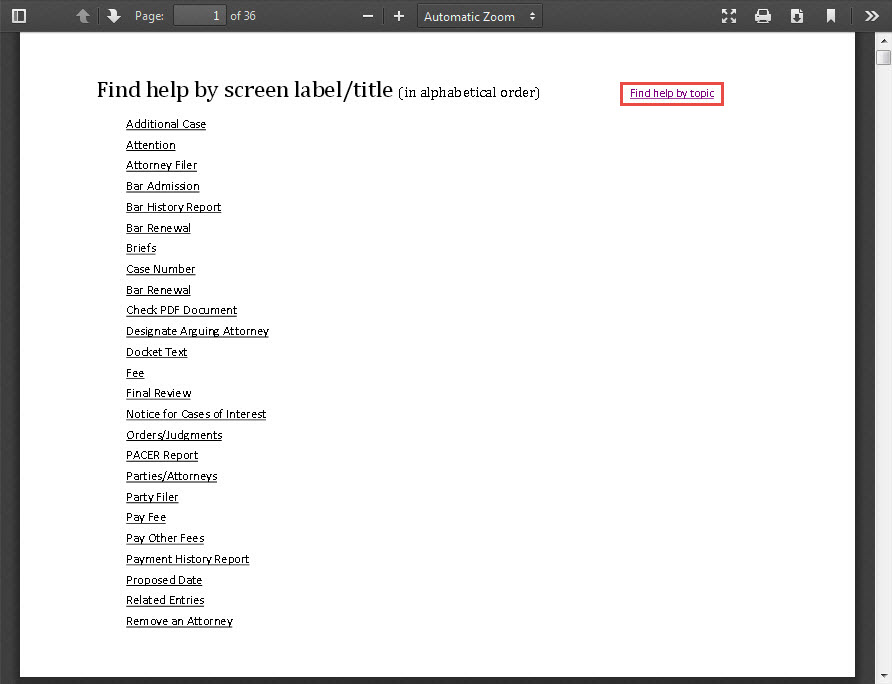 This list provides a more detailed list of topics and sub-topics.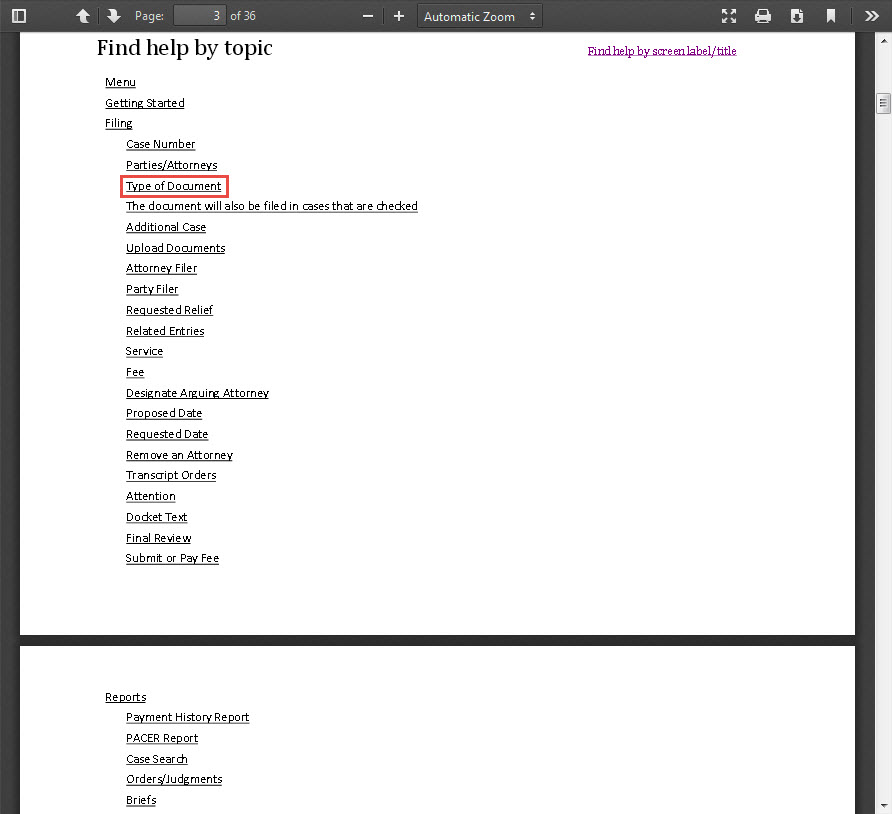 Click on any of the hyperlinked topics or sub-topics to see the help pages. The Filing > Type of Document help page is shown below.
Click Back to top to return to the first page of the Help PDF.
To exit the Help PDF, close the browser tab.
Last modified at 10/15/2014