Log in to NextGen CM/ECF. On the welcome page, click on Reports > PACER Report.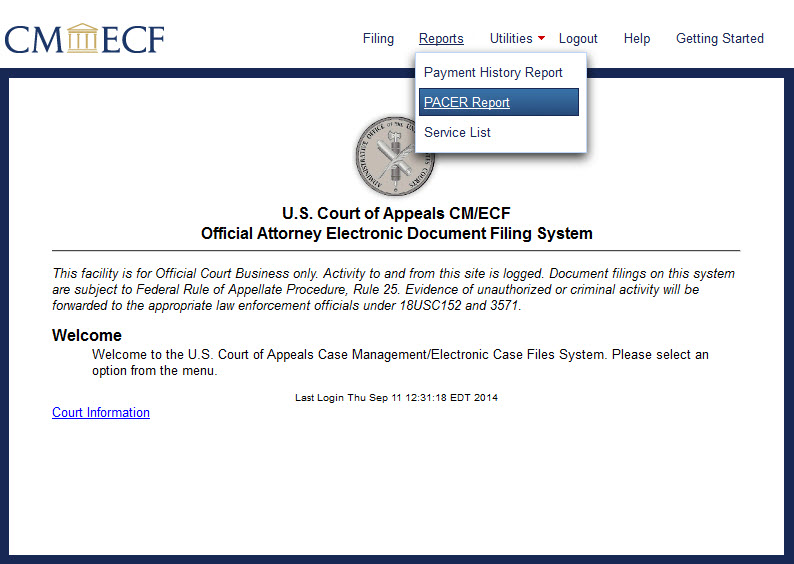 Select Help > Help to view a PDF document that provides CM/ECF help. The help PDF is generic, while the instructions on the Second Circuit's website are specific to the Second Circuit's installation of CM/ECF.
The help PDF opens in a new browser window.
To go to the page in the PDF that discusses the relevant topic, click on the hyperlink in the table of contents and the PDF will turn directly to that page.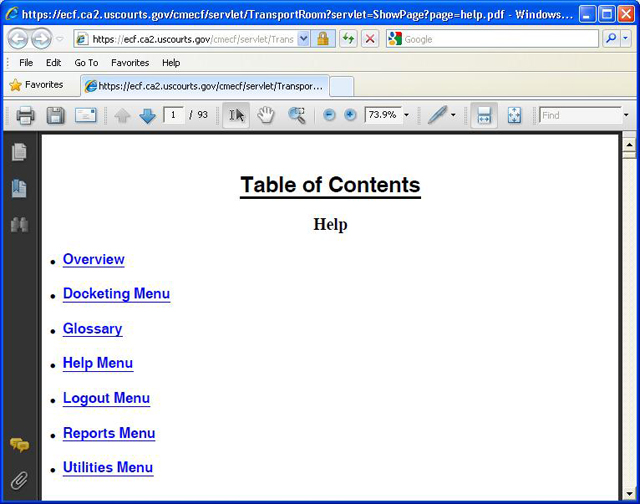 An example of using the Help table of contents is shown below. Clicking on Docketing Menu in the table of contents opens the docketing menu page in the PDF Help document.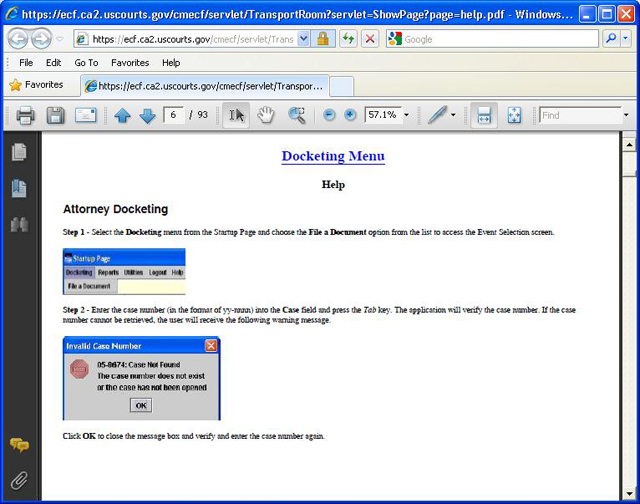 To return to the Help Table of Contents, hold down the Ctrl key on the keyboard and press the Home key.
On the startup page, select Help > About CM/ECF to open a window showing the version of CM/ECF being used, currently Appellate 5.1.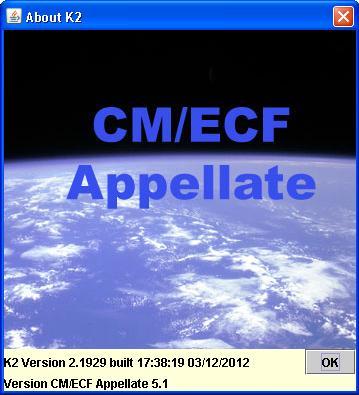 Click the OK button to close the About CM/ECF window.
Last modified at 11/9/2009