A PACER user may view the service list for any Second Circuit case.
Log in to NextGen CM/ECF. On the welcome page, click on Reports > Service List.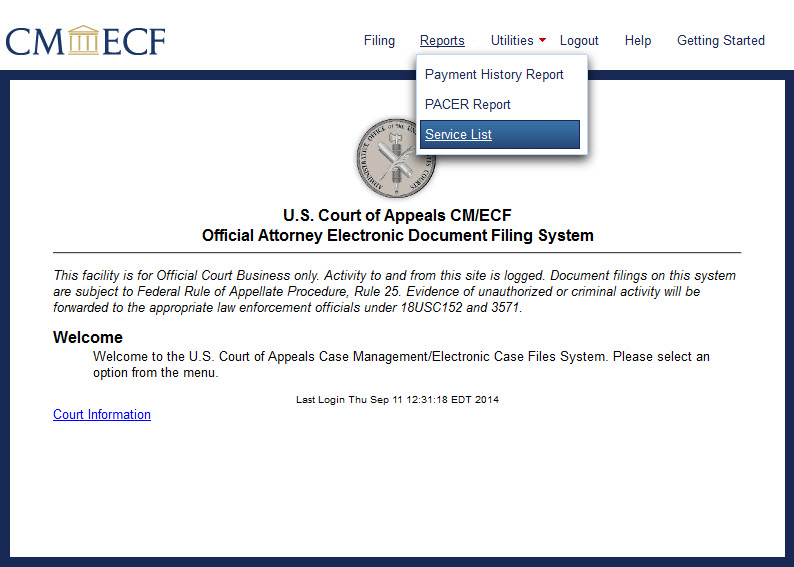 The search screen opens. Enter the Case Number in yy-nnnn or yy-nnnnn format. Click the Show Service List.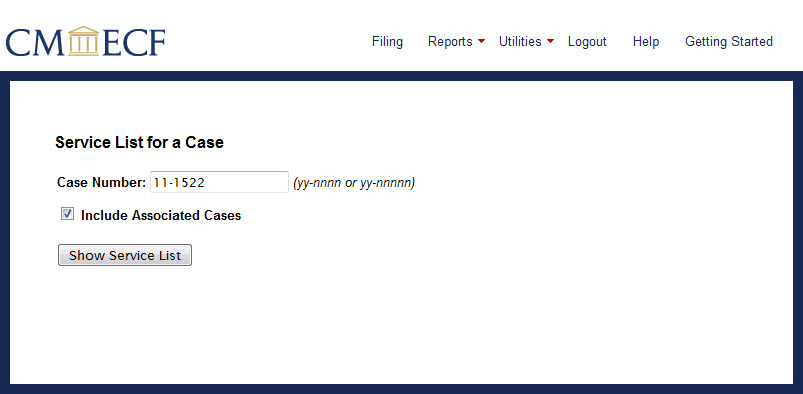 The service list displays in a matrix, showing contact information for each individual on the case's service list. Click the hyperlinked case number to open the Docket Report Filter and run the docket report.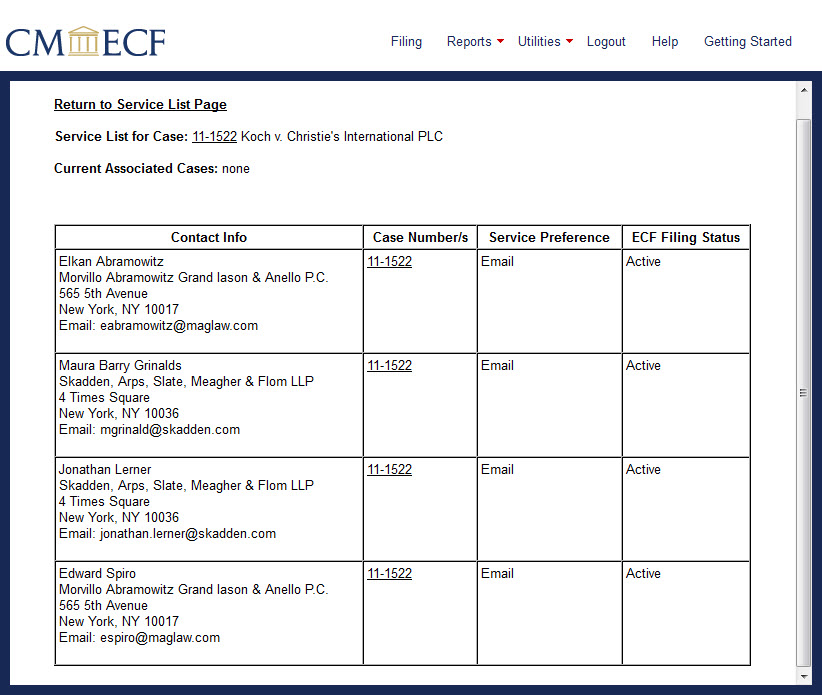 Click the Return to [add bold] Service List Page hyperlink at the top of the screen to return to the search screen to search for the service list in a different case. Otherwise, return to the NextGen CM/ECF welcome screen by clicking the red X in the upper right-hand corner browser's back button
Last modified at 10/14/2014