Attorneys who wish to view restricted documents may follow the instructions below. Both CM/ECF and PACER accounts are required.
1. Log in to CM/ECF. On the NextGen CM/ECF landing page, select Reports > PACER Report from the menu bar.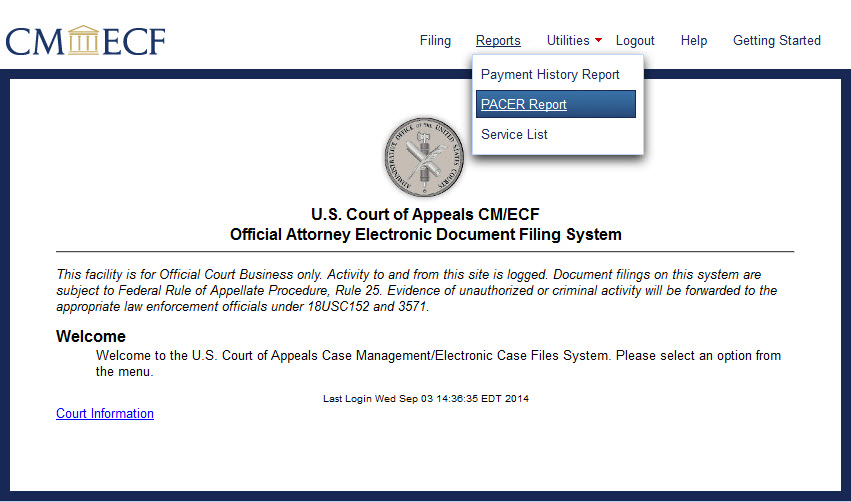 2. The PACER Case Search screen opens in a new browser tab. Enter the number of the case that includes the restricted documents in the Case Number/Range box.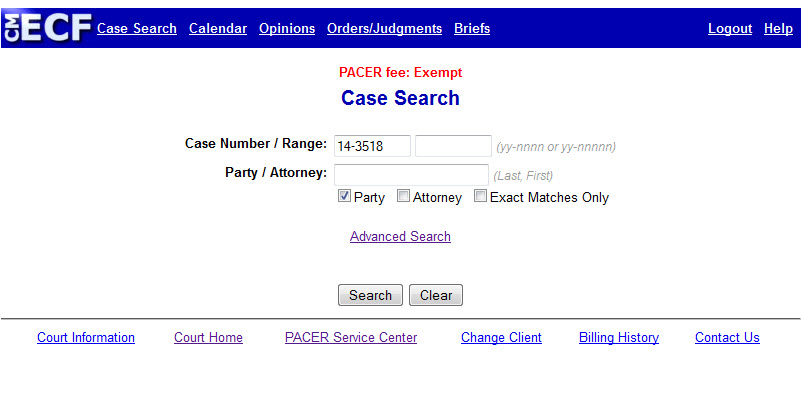 3. The case will appear in the format shown below. To view the documents filed in the case, click the case number in the box titled Case Number/Title.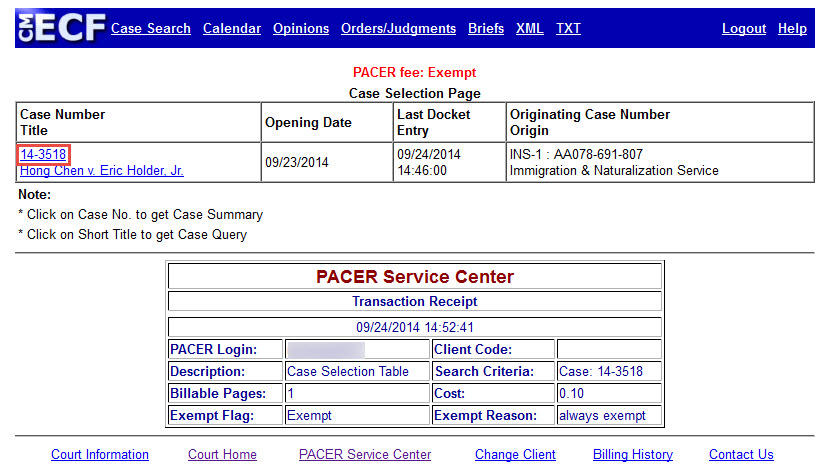 4. From the docket report, select the document(s) to view by clicking the hyperlinked number between the date and the document name.
The Download Confirmation screen opens. Click Accept Charges and Retrieve.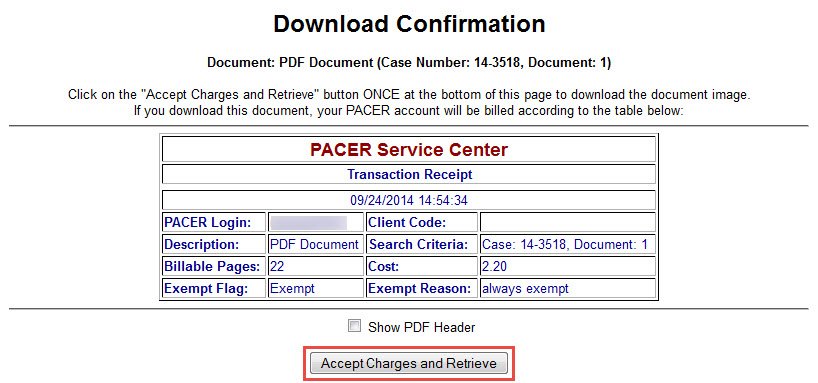 5. A dialog box opens with a reminder that the document is restricted. Click OK to continue with the document download.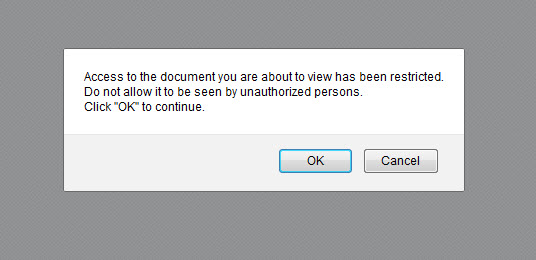 The restricted document opens in a new browser window.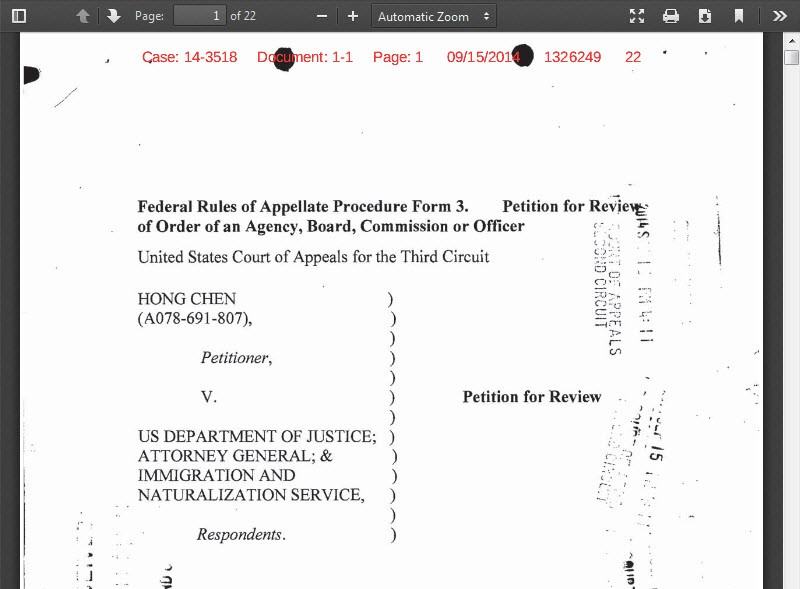 View or save the document. Close the browser to exit the document.
Note: If an attorney tries to retrieve a restricted document without logging into PACER, the message below will display. Simply click OK and, following the instructions above, retrieve the document by logging into enhanced PACER. Non-parties do not have permission to view restricted documents.
Last modified at 10/22/2014