After selecting the type of document to file and clicking the Continue button, a warning dialog box may open. Carefully review the information and click the OK button.
Filing a brief or appendix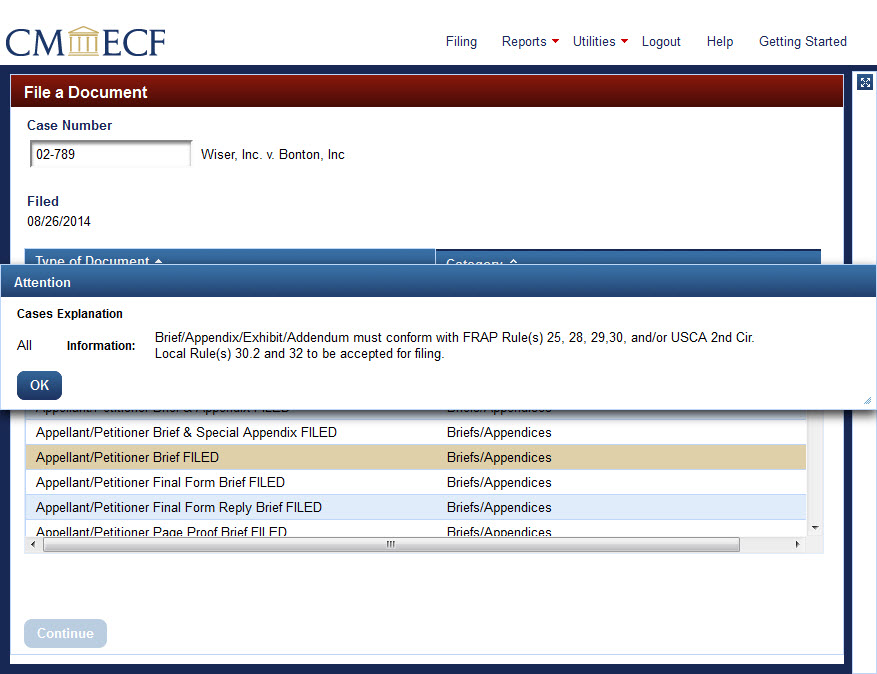 Filing a stipulation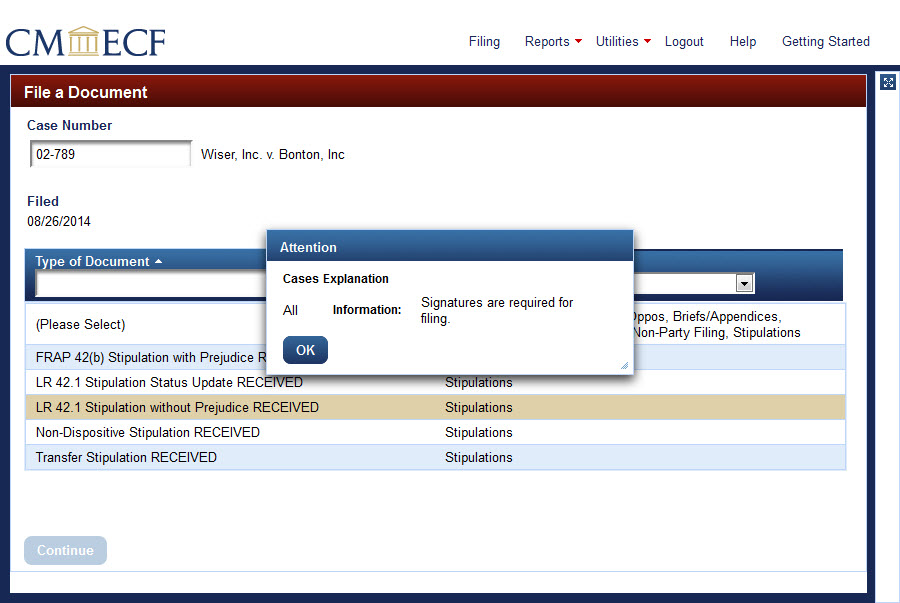 Filing as a non-party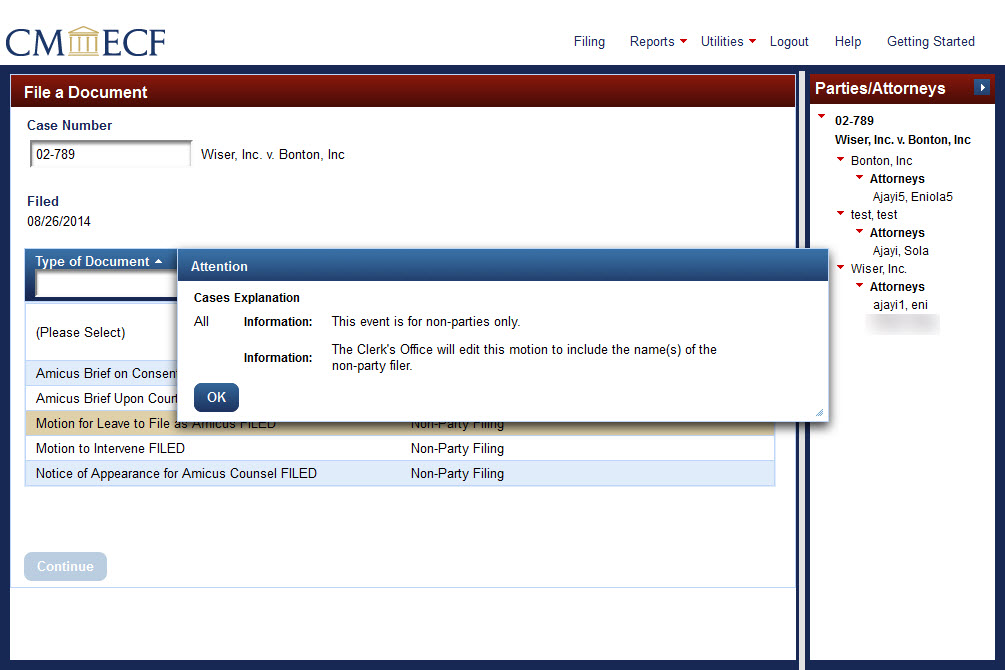 Return to Entering the case number and selecting the filing type.
Last modified at 10/16/2014