All filing types require the filer to provide service information: the date of service and form of service used.
The date may be entered manually or selected from the calendar.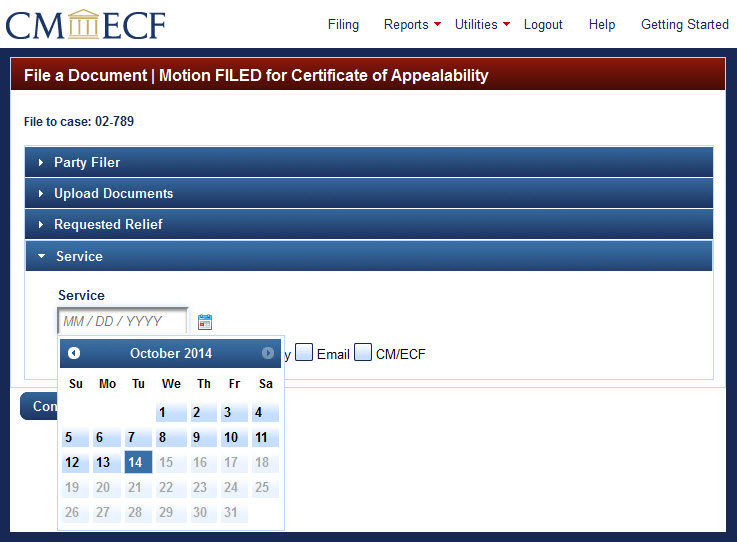 Select the means of service by clicking the appropriate checkbox(es).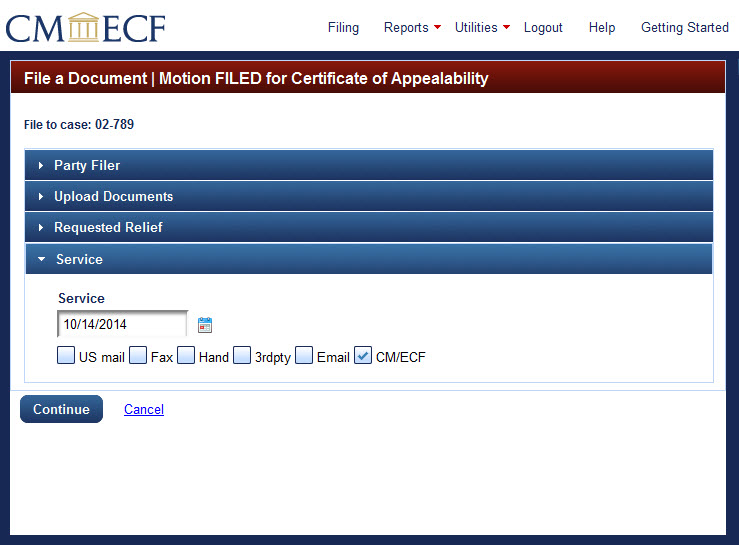 When the service date and means of service are selected, click Continue at the bottom left of the screen.
The next step is to review the docket text.
Last modified at 10/15/2014