After selecting the filing type and clicking the Continue button, a new screen opens for entering details about the filing. In this example the screen is divided into three sections: Party Filer, Upload Documents, and Requested Relief.
Note: When filing an EOIR Record on Appeal, filing as a non-party, or filing a stipulation, selection of a Party Filer is not required. For examples of the CM/ECF NextGen screens for those filing types, click here. When party-filer selection is not required, the next step is to upload the PDF document.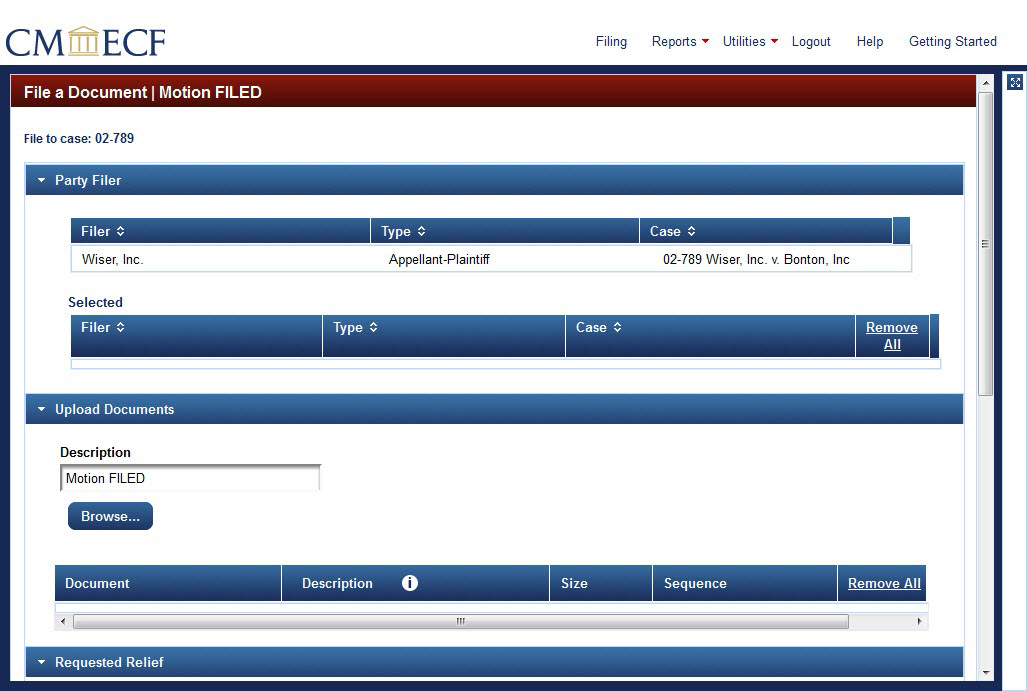 Select the filer by clicking on the party name under Party Filer > Filer.
The selected filer now appears under Party Filer > Selected.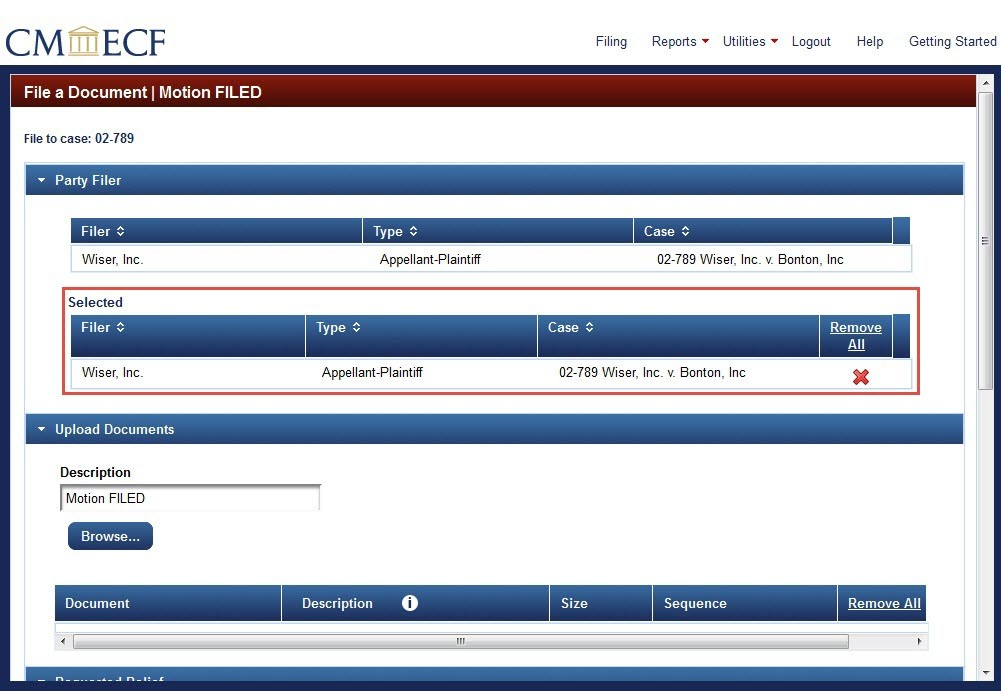 The next step is to upload the PDF.
Last modified at 10/15/2014