To file a document in an appeal, start by logging in to CM/ECF.
Note: Some steps in the filing process require pop-up boxes or new browser windows or tabs to open. To insure that the pop-ups or browser windows or tabs open, disable the browser's pop-up blocker before starting the filing process.
At the top of the startup page select Filing.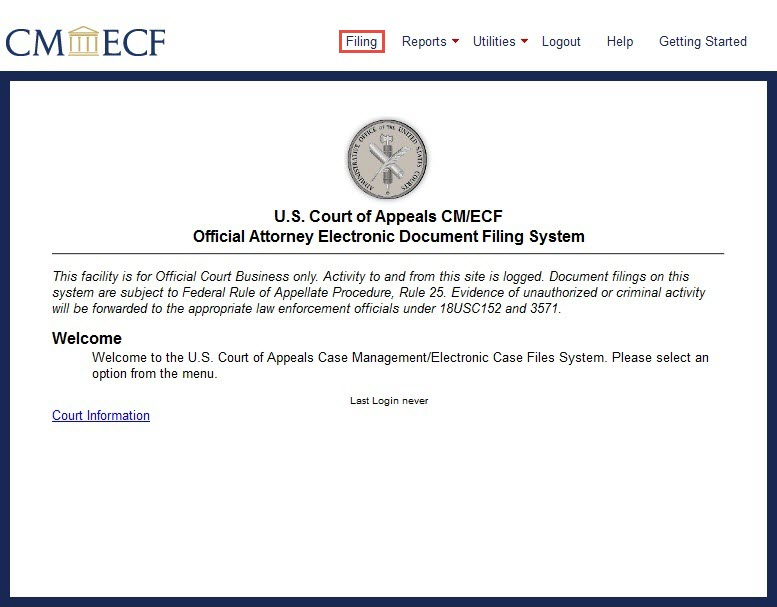 The File a Document screen opens.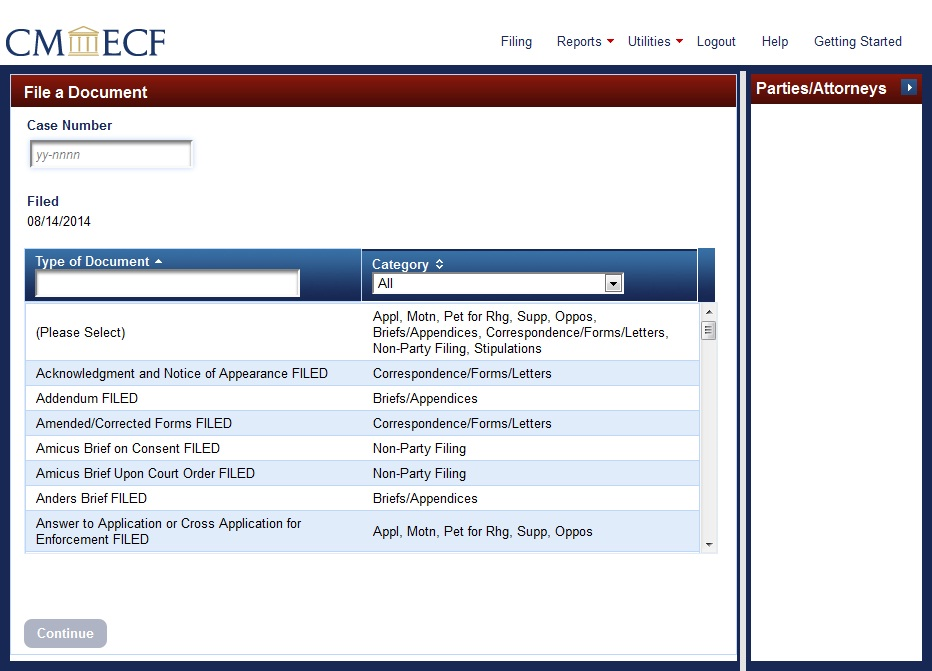 These attached pages discuss the steps that are common to most filings using CM/ECF:
Entering the case number and selecting the filing type

Selecting the party filer

Uploading the PDF document

Selecting the requested relief

Entering service information

Reviewing the docket text

Reviewing and submitting the filing event
Last modified at 10/16/2014