Filers must update their own accounts. Do not send the Court notices of change of address or change of name.
To file in the Second Circuit using NextGen CM/ECF a filer must have an upgraded PACER account. That account must be linked to an existing Second Circuit CM/ECF appellate filer account, or the filer must apply for filing privileges in the Second Circuit. Instructions for creating and upgrading accounts to file using NextGen CM/ECF are here.
NextGen CM/ECF allows public filers to use a single user name and password to access both PACER information and file in CM/ECF. All filer accounts are specific to individual users. Filers make all changes in account information (change of address, change of payment method, etc.) using PACER's Manage My Account function.
A Second Circuit filer may access PACER's Manage My Account function by going directly to the PACER Service Center website or by logging in to NextGen CM/ECF and clicking Utilities > Update My Account on the welcome screen.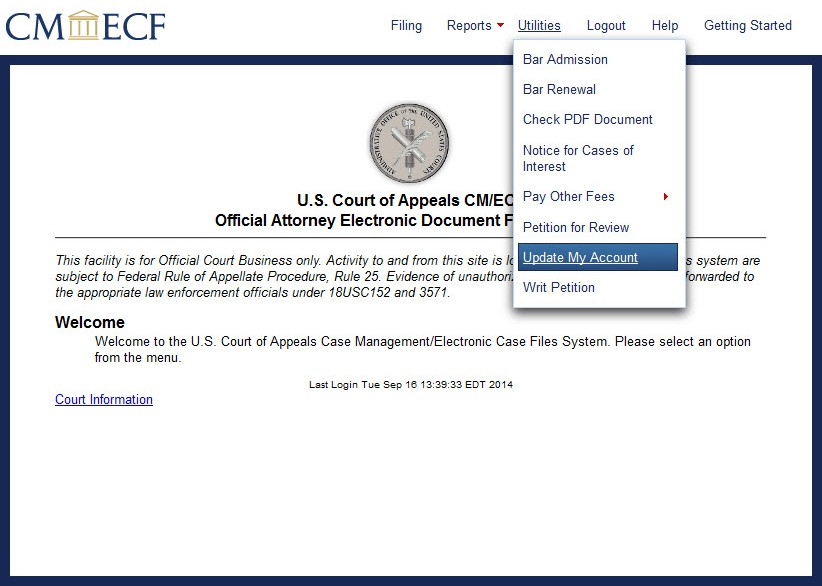 On the Update My Account for [user] screen, click Edit My Information.
PACER's Manage My Account screen opens. The username appears in the Username box. Enter the password and click Login.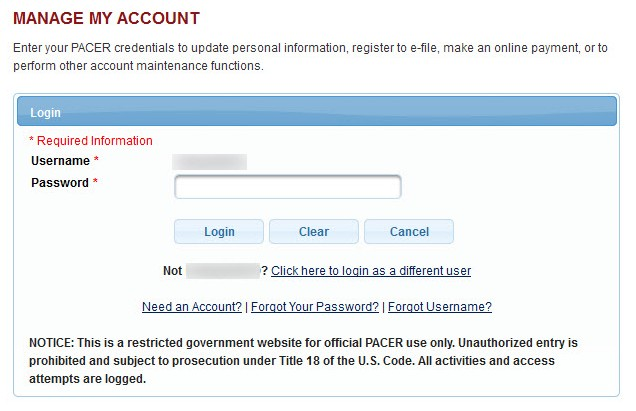 Four tabs Settings, Maintenance, Payments, and Usage appear on the next screen; by default, the Settings tab is open.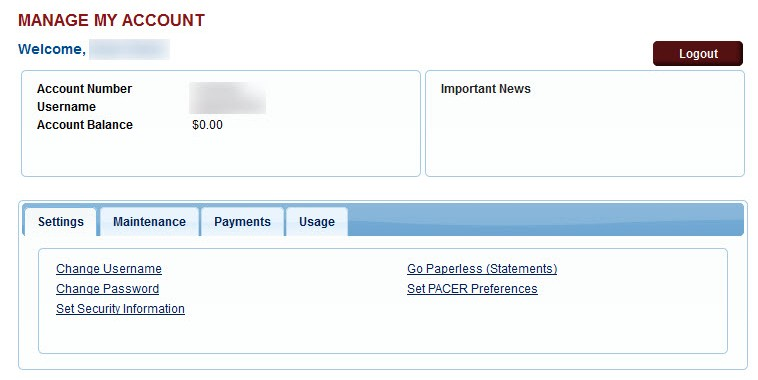 To update personal, address, filing status, and other information, open the Maintenance tab.
To update a payment method for recurring payments, or make a one-time credit-card payment, open the Payments tab.
To view usage reports, open the Usage tab. More information about viewing a filer's billing history is here.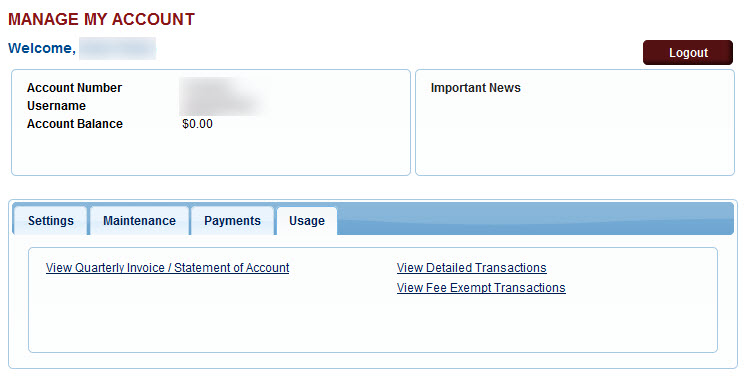 Last modified at 10/16/2014