When filing an EOIR Record on Appeal, the second File a Document screen contains only one section: Upload Documents.
After uploading all PDF documents related to the filing, click Continue at the bottom left of the screen.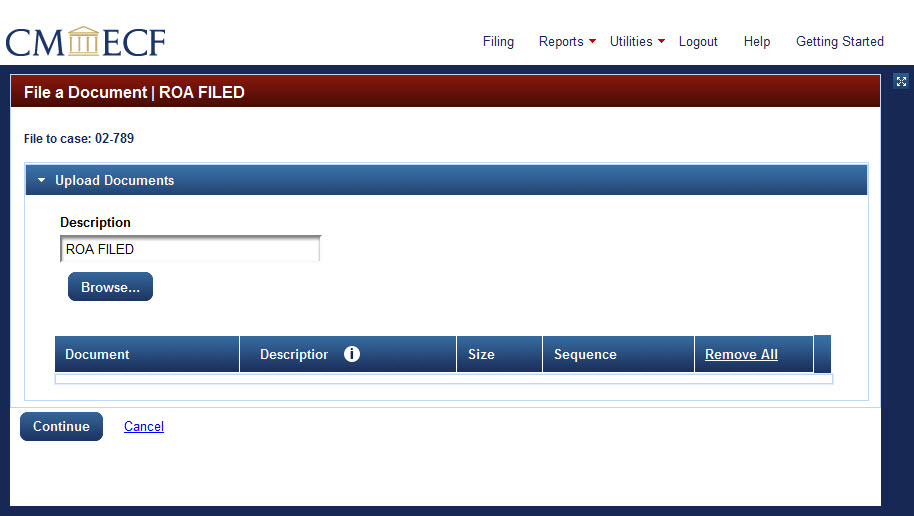 The next step in filing an EOIR record on appeal is to review the docket text.
Last modified at 10/15/2014